Change and Choice


One thing is clear: we live in uncertain times – times of real change...
On Sadness


There are some things in life that we simply cannot run from...
Running Away


So many of our chosen distractions are there because we believe we just can't cope without them...
Difficult Feelings


Have you ever paused to consider what life would be like without feelings and emotions...
Learning


Yesterday I met an old friend who had made an important career change...
Failure


There are times in life when whatever we do seems to meet with failure...
Just Go On


Let's face it, sometimes life is not easy. In fact, it can be hard. It can be difficult...
The Enemy of Action


Sometimes there are things in life that we really don't want to do...
Choose To Change


As a therapist I specialize in helping people to change...
School of Suffering

The work I do is privileged work...
Reflections In A Park


This sunny Sunday afternoon finds me in the park...
A Seed of Hope


The world we live in appears so full of upheaval and uncertainty...
The Time of Your Life


Have you noticed how, as we age, the clock seems to...
Imagine This


Here we are, at the start of a fresh new adventure...
Start From Where You Are


So often I meet people who...
The Choice is Ours


One of the major tenets...
Talking with Strangers


'How's it going?' I asked...
The Cosmic Boat


This particular blog post finds me...
5 Steps to Healthy Breathing


Have you ever noticed how...
Becoming Yourself


Sooner or later we have to...
The Roots of Perfectionism

Though we know what perfectionism is...
The Pitfalls of Perfectionism – Part 2


Perhaps the biggest enemy...
The Pitfalls of Perfectionism – Part 1


We all know people who strive for...
Keep It Straight Ahead


Focusing on the past with false fondness or...
The Half Full Cup


So many of the people who visit me for help...
Top 5 Tips for Mental Balance


Life really doesn't have to be such a...
Beginning a New Chapter


When we're faced with the opportunity to...
How Thoughts Affect Us


Perhaps the most basic of all...
How can I Forgive?


Perhaps forgiveness belongs on that list of...
Standing on the Edge*


Earth has taken one more full circle around...
Find Out More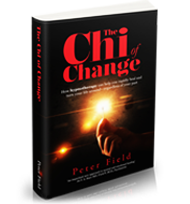 The Chi of Change
'A major contribution to the field of hypnotherapy and indeed, psychotherapy as a whole.'
- Antoine Matarasso, President, Australian Hypnotherapists Association
Read More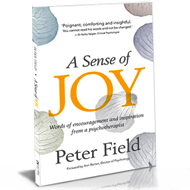 A Sense of Joy
'Poignant, comforting and insightful. You cannot read his words and not be changed'
- Dr. Kathy Seigler
Clinical Psychologist
Read More
Make An Enquiry